EALING Project was presented during the Connecting EU Insights, the 3 days event dedicated to the pivotal topics for the development of the maritime industry and its green transition.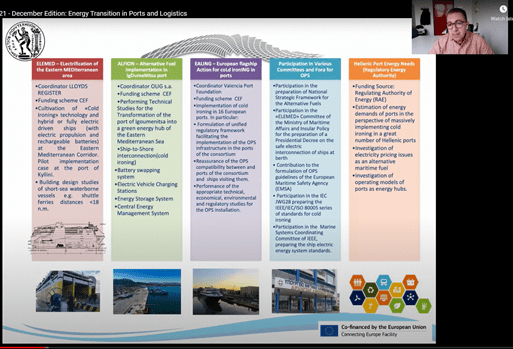 In the framework of the session dedicated to "Energy Transition in Ports and Logistics" held on 15th December, the strategies for the decarbonisation of the shipping sector were deepen, with specific attention for the challenges and opportunities associated to each of the environmentally-friendly solutions available now and in the near future: generation, storage, distribution of energy solutions at low environmental impact need to take into account the energy sustainability of the solutions themselves. Furthermore the need of infrastructures, the regulation aspects for decarbonisation and safety, the efficiency to be guaranteed for the systems of the players are pieces of the picture that play a crucial role.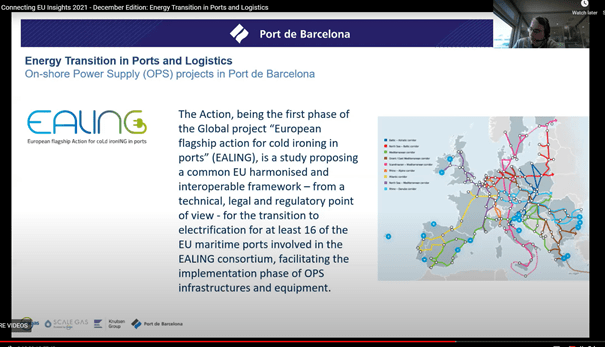 EALING Project was cited as flagship initiative for the Cold Ironing implementation in ports thanks to the presentations delivered by Dimitrios Lyridis, Associate Professor, NTUA – National Technical University of Athens and by Carles Rua, Head of Innovation in the Port of Barcelona: they highlighted the strategic relevance of the initiative for the development and the adoption of an harmonised legal, technical and regulatory approach for the cold ironing adoption at EU Level.