As part of the Activity 1 "Harmonised Framework for the Electrification of the participating TEN-T maritime ports", EALING Action is carrying out an Online Consultation dedicated to Ports and Terminals. The questionnaire has the specific objective to collect information from the Port Authorities and Terminals that have/plan/study possible OPS solutions in their ports/terminals, gathering information concerning technical aspects related to OPS, specific regulatory and administrative topics at EU/ national level and other aspects such as financing, barriers at construction level, training needs.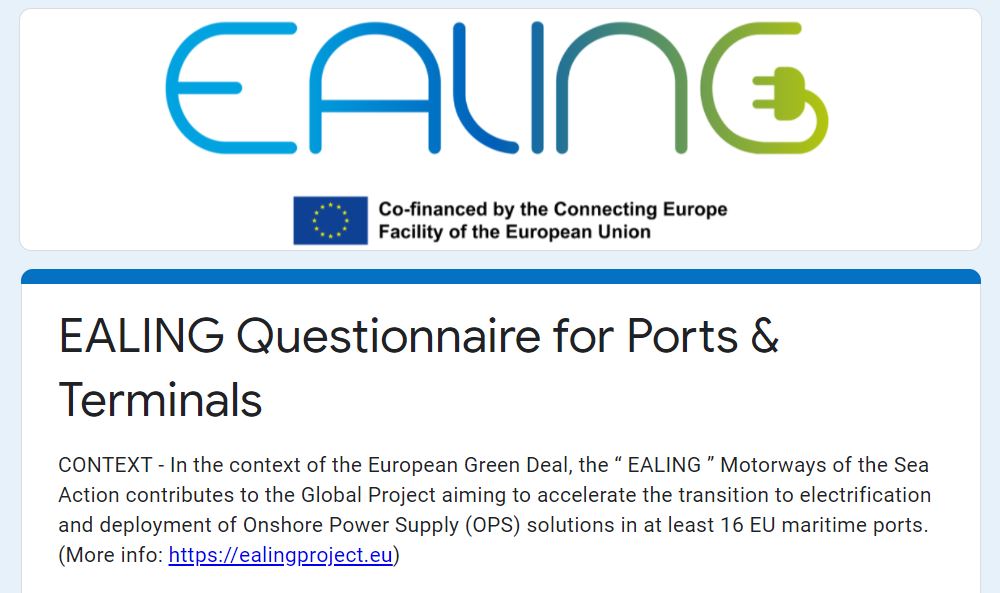 Ports that are part of the EALING Action and their networks are engaged, together with most of the Core and Comprehensive Ports within the TEN-T Network.
The answers collected will be analysed and the aggregated results, together with the results of the Activity 2 Online Consultation dedicated to Shipping Lines, will be the base to define the state of the art, the main challenges to be faced and opportunites to be exploited.