On 29th April 2022, at 10:00am CEST, the EALING Mid-Term event: "Towards a harmonised onshore power supply in the European Union" will take place.
REGISTER NOW
DOWNLOAD THE AGENDA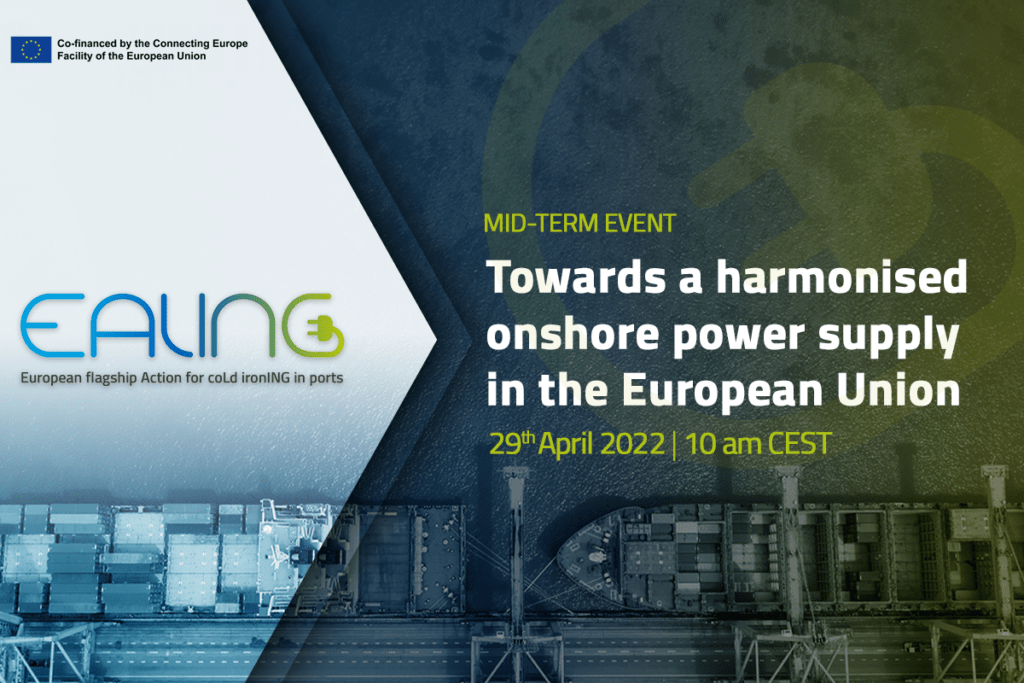 Emissions reduction at the ship-port interface is one of the key drivers to reach the IMO 2030 and 2050 decarbonisation goals and to face the key challenges of the EU Green Deal: regulatory, technical, operational and economic actions to reduce GHG emissions are required to move towards a lower-carbon future.
Establishing a suitable framework based on EU and national legislations for a harmonised European approach to the Onshore Power Supply (Cold Ironing) is at the heart of EALING Action.
The results from the EALING Activities will be deepened and discussed together with industry players involved in building a more competitive and sustainable TEN-T Maritime Network during the event.
Specifically:
Activity 1 – Harmonised framework for the electrification of participating TEN-T maritime ports
Activity 2- Maritime fleet adaptation
Activity 3- Technical studies for the electrification infrastructure of the participating TEN-T maritime ports
Don't miss the chance to become an active part of the change: join the EALING Stakeholder Platform to foster cooperation among all the relevant stakeholder of the EU maritime sector.