On november 3rd was held the EALING kick-off meeting concerning Activity 4 – Environmental Studies, that will last till 31st December 2022.
The scope of the Studies is to obtain permits on the projected OPS works, taking into account the final needs of each port involved. Environmental Studies refer to Environmental Impact Assessment (EIA) Directive (2014/52/EU) and the Strategic Environmental Assessment (SEA) Directive (2001/42/EC).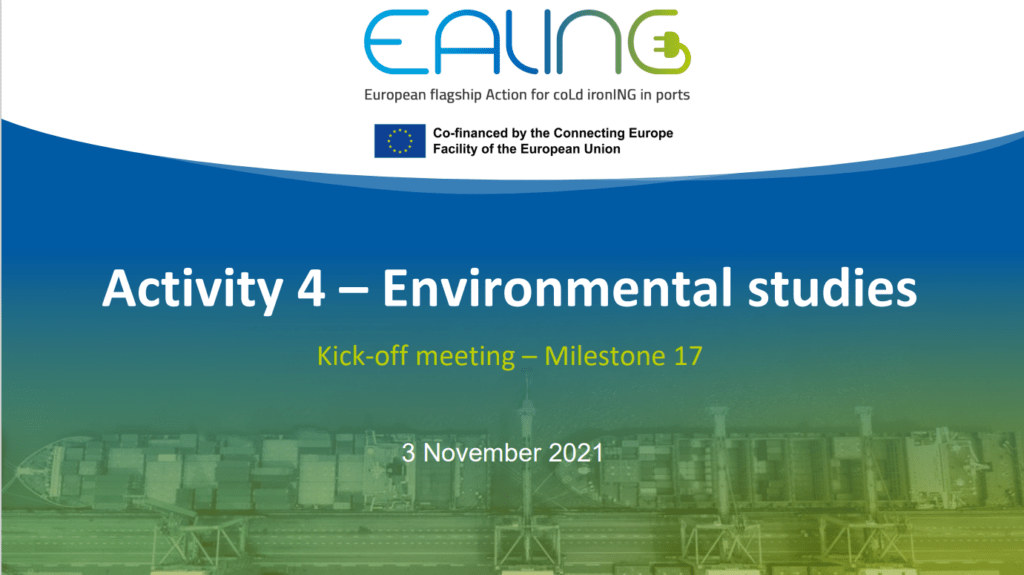 Contents of Environmental Studies
The items covered by the studies concern:
Description of the location of the project, design and technical characteristics during construction and operation stages.
Description and evaluation of alternative solutions.
Description of the environmental and social baseline.
Description of the likely significant effects of the project during construction and implementation phases, and mitigation measures.
Stay tuned!